The French - 01.06.2016

Head Chef Adam Reid to represent North West on Great British Menu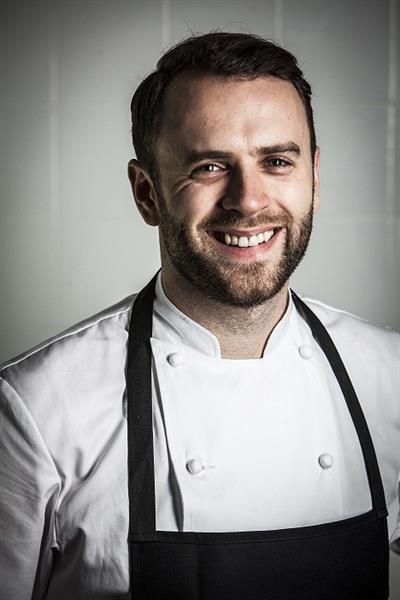 The French Head Chef Adam Reid to represent North West on Great British Menu.
Head chef at The French, Adam Reid, is to compete in BBC 2's Great British Menu on behalf of the North West. Broadcast from Monday 29th August, with the North West regional heat airing Monday 12th September, Adam is the only locally-based chef in the North West regional heat.
The annual cook-off show will this year see 24 chefs – three from eight regions – competing to cook at a banquet held in the Palace of Westminster in honour of the achievements of Her Majesty, Queen Elizabeth II's 'Great Britons'.
The North West regional heat will involve Adam Reid battling it out against Cheshire-born Kim Woodward from the Gordon Ramsay-owned Savoy Grill in Central London, and Liverpool-born Matt Worswick who was at Thornton Hall in The Wirral, but has since moved to The Latymer in Surrey.
During the regional heats, the chefs must present their four-course menu to a surprise judge who is a veteran of the competition. They will score each of the dishes and, after all four courses have been cooked, send home the lowest scoring chef. The two remaining chefs must then cook their dishes again for award-winning restaurant critic Matthew Fort, doyenne of British cookery Prue Leith, acclaimed restaurateur Oliver Peyton, and a special guest judge.
The victors of the regional heats will then compete in the national finals for a chance to cook at the 'Great Britons Banquet' at the Houses of Parliament.
"The chance to cook at the Palace of Westminster is a once in a lifetime opportunity, it would be considered a crowning glory of any career. The competition this year is intense; the chefs sense how well they need to cook. As a result the quality of the dishes produced is outstanding, world class," said Peyton.
The winners will join an elite list of Great British Menu veterans who are now among the most accomplished and successful chefs in the UK. These include Simon Rogan, Daniel Clifford, Angela Hartnett, Phil Howard, Richard Corrigan and Michael O'Hare.