The French - 14.10.2016

Simon Rogan and The Midland Hotel end three-year partnership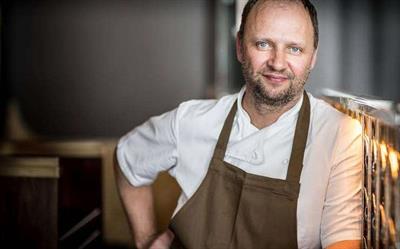 Following a successful three-year partnership, Simon Rogan (Proprietor of UMBEL restaurant group) and The Midland Hotel are to conclude their contract at the end of October.
The agreement placed Rogan as Chef Patron at the hotel's two restaurants, The French by Simon Rogan and Mr Cooper's House & Garden. But fans of the two Manchester culinary heavyweights needn't worry, as rising star Adam Reid will retain the head chef position at The French, while Robert Taylor retains the top job at Mr Cooper's.
Both restaurants have built significant followings since they opened in 2013, with Adam Reid being involved right from the start and Robert Taylor recently joining from Aiden Byrne's Manchester House restaurant.
Adam Reid commented: "This is a huge opportunity for me to showcase my own cooking style, which has been developing over the past decade. I want to make Manchesterproud and ensure that The French will continue to evolve and impress its local and national customers." The restaurant will be re-named as 'Adam Reid at The French' from 1st November 2016 and re-positioned to reflect Adam's vision and style in January 2017.
Simon Rogan added: "Our work with The Midland has been a great opportunity and we've built something very special with The French and Mr Cooper's. It's now time to concentrate our efforts on developing and growing our businesses in Cartmel with L'Enclume and Rogan & Co. as well as ensuring that Fera at Claridge's continues to be operated to our high standards."
Both restaurants have become integral to the Manchesterdining scene, winning numerous local and national awards in the last three years. Adam Reid's recent high-profile appearance and success in reaching the finals of this year's BBC2 Great British Menu competition highlights his ability and readiness to head up The French.
Mike Magrane, General Manager at The Midland, said: "It's been a pleasure to have worked with Simon. With his inventive style we have produced something truly wonderful here and we're now looking forward to embracing the next chapter in the growth of the restaurants.
"Adam is an incredibly strong Head Chef who has developed further under Simon's guidance and it's now time for him to stand on his own and take his place at the forefront of The French's continuing journey. It is also a terrific opportunity for Robert, who has only recently joined us, to present his own culinary style in Mr Cooper's."